For many people, Washington DC is more than just a capital city and center of administration. It also houses important documents and artifacts. For this reason, traveling to Washington DC should include comprehensive tour of landmarks and acclaimed art galleries in order to understand the country's history. Most visitors of Washington DC are intending to explore the White House which is actually the main point of interest.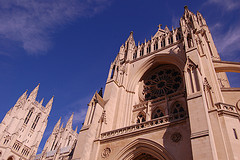 Photo by
bigberto
As an advice, it is best not to let this place overwhelm you, since there are other political landmarks that you can appreciate. It is good to explore the National Mall. This is a large open area that features monuments of past American leaders. There is also the Lincoln Memorial, the Franklin Delano Roosevelt Memorial, the Vietnam Veterans Memorial and the Albert Einstein Memorial.
If you want to see documents like the Declaration of Independence, the Constitution and Bill of Rights, then visit the Library of Congress and the National Archives. These two places serve as a permanent reminder of historical and cultural heritage of America. It attracts both local and foreign visitors. Another great thing that you can see is the Smithsonian Institute, which incorporates museums that are a must see attractions for tourists of Washington DC. The collection ranges from different interests that include space museum, national history museum, national zoo and American art museum.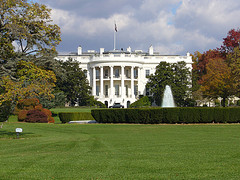 Photo by
jmanners
Washington DC offers tourists and those who love the arts several galleries and museums. There are actually several unique ones that can only be found in Washington DC. One of them is Untied States Holocaust Memorial Museum. It is a unique institution that is dedicated for the purpose of interpreting, researching, documenting and interpreting the history of Holocaust. The national building museum can offer a difference when it comes to culture. It is dedicated to architecture, design, engineering and others.
If you are planning to visit the district, you will find a great number of hotels especially in the downtown area. It is best to select an accommodation that can give you an easy access to different attractions.
You will be able to know more about the country's history while you are there. There are quite a number of historical and cultural exhibits that you can view at the same time. For first time travelers to this city, Washington will not disappoint you. It is not about politics; it is seeing and knowing more about culture, history and arts of the country.