In the past few years, the dining experience in Washington DC has gone from boring to exciting. There are celebrity chefs that clearly make the district become popular when it comes to food and wine. Today, DC is also a destination for healthy dining. Particularly, organic and fresh foods are gaining popularity. Because of the fact that Washington DC is the home of many foreign embassies, you can find different cuisines from all over the world. Hotel dining has also become popular because it is adventurous and sophisticated. During weekends, it is best to have prior reservations.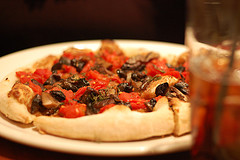 Photo by
s4xton
If you are planning to dine out in a popular and trendy restaurant, it is best to call in advance for table reservations. Remember that giving a tip of 18 percent is the average usually. For notable service, give at least 20 percent. There are many restaurants in DC that can provide a fine dining experience. The CityZen Restaurant has a wonderful ambiance. Its interior got stone pillars, brown leather banquets and red orange lighting. The main chef is Eric Ziebold. He is known to be creative and changes menu every month. There is always something to look forward here.
Washington's pizza has become popular because of its two known restaurants, Two Amy's and Paradiso. Their pizzas are made from wood oven and filled with the best toppings. If you want to taste something different then try Jaleo, Café Atlantico and Zaytinya. They are popular and award winning food places. Jaleo is a popular Spanish restaurant with flamenco dancers. Zaytinya is known for its modern and airy atmosphere. They serve Greek, Turkish and Lebanese menu. Café atlantico serves latin America menu.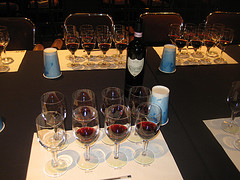 Photo by
cizauskas
Todd Gray serves crab cakes, salmon and chicken. Zola is another restaurant known for its food and rich red décor. It has chic bar that overlooks downtown. The menu is filled with prawns, duck, and rice. Michel Richard Citronelle is known for its dessert and pastry. You can find works of art items. Nathan's is known for its American food and luncheon. The restaurant is decorated with political icons.
1789 Restaurant, which is in the campus of Georgetown University, serves traditional dining. They are known for their lamb chops served with potatoes and spinach. Café Milano is known for elegance and Italian cuisine. There are many food establishments in Washington DC. You can select the one that suits your tastes and preferences from a hoard of choices.