Washington DC or officially known as District of Columbia is the capital of United States. The city is located along the Potomac River. The first president George Washington selected this place as the capital city. During 1892, the city was under attack. The incident was known as the Burning of Washington. After the government center returned to this city, they started reconstructing public buildings like the White House and United States Capitol. The McMillan plan was the one that restored the downtown area. This includes the establishment of monuments and museum.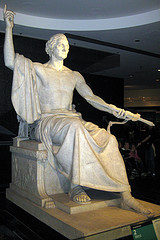 Photo by
wallyg
Slavery was very well prominent in the district however on April 16, 1862, it was abolished. Until then the facilities were segregated racially. The city government was run by the federal government and hence schoolteachers and government workers were paid the same. It was 1913 when President Woodrow Wilson appointed southerners in the cabinet including federal offices.
20th century served as an important time for African American culture and it all happened in Washington DC. After the World War II, many white people moved out of the city for suburban housing. The death of Martin Luther King Jr in 1968 sparked riots in the neighborhood of African American. The riots wrecked some of the large sections of the city. In 1976, the Washington Metro was opened. Late 1990s, paved the way to the reconstruction of neighborhoods.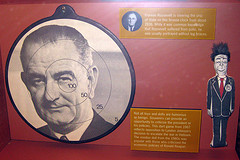 Photo by
wallyg
Article 1 section 8 found in the US constitution made the district under the legislation of congress. History shows that Washington DC residents lack voting rights initially. In 1961, the electoral congress gave Washington a representation in the Electoral College. There is the 1973 District of Columbia Home Rule Act that provided local government control of affairs the elect city council and mayor.
In 2001, Washington DC was one of the targets during the 9/11 attacks. One place crashed in the Pentagon just across the city. The UA flight 93 was aimed toward the white house or Capitol Hill but crashed in Pennsylvania. After the 9/11 tragedy, the city was prone to a lot of attacks including the anthrax scare. Ever since, the security has gone tight. Screening devices for biological agents, metal detectors and barriers can be readily found in office buildings. The subway system also is heavily guarded now.
Washington DC comes a long way in its history. You will find traces of it in its physical and political landscape.