The people in the city of Washington DC are known to be serious and workaholics. However, the political capital of the country has its own charms after the sun sets. There are a lot of live performances out there just like the ones found in the Big Apple. However despite this, the city has no theater scene and Broadway which makes it mysterious than ever.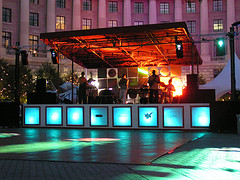 Photo by
reivax
There are numerous bars and nightclubs that you can find in Washington DC. 930-club is a nightclub with a two level balcony that has a good stage where smashing pumpkins and red-hot chili peppers have performed. It can accommodate a thousand people. They serve wide selection of beers and good food. The rest rooms are labeled with Barbie and Ken dolls. If you want indie and alternative music, then check out Black Cat. It has a big space to dance where six hundred people can dance. There is a red room bar with lounge, sofa, booths and pool table. There is an entrance fee if there are performance shows. If you want upscale dance club, visit the platinum nightclub with three dance floors.
Fly Lounge is aviation inspired clubs that you can checkout. Georgetown waterfront is appealing in any season. It is best to check out the newspaper or internet if you want to know what is happening in Washington DC after dark.
J Paul's club is designed as an old fashion saloon. You can drink handcrafted beers and cocktails. If you want a laidback evening, then go to lucky bar for a game of pool. It sometimes has a DJ or live band. Mondays are reserved for salsa lessons and the rest of nights are filled with soccer games on TV.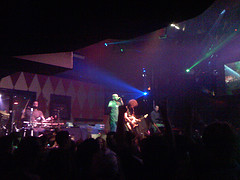 Photo by
ryptide
Rooftop terrace has a good view of Washington monument and White House. They have best sits for the sun set. Hawk n' Dove is a small bar with political memorabilia, campaign signs and other unique items. This is where you can find Capitol Hill workers during happy hours. The Smithsonian Atrium Café is a place to go if you want to hear Jazz. Another Jazz session takes place in HR 57.
If you want to listen to live music, then check out Birchmere Music Hall and Bandstand. It is a 500 seat venue with cheap food and drinks. The Arena Stage is where you can catch quality theater performances from drama to musicals. If you are a sports fan, then catch the Washington Wizards basketball games at MCI center or Washington Redskins football at FedEx Field