When you are planning to visit a big city, for whatever purposes it maybe, it is best to choose an accommodation right at the center of it. However, that is not true with Washington DC. The city is a bit different. It is advisable to stay anywhere other than staying downtown.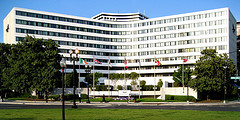 Photo by
mvjantzen
The city is so hard to navigate by car that it is better to choose an accommodation near buses and trains. Intersections and one-way traffic signs are quite confusing for the first timer. If you are on a business trip, get a hotel near a place where your meeting would be held. This is to avoid detours and getting lost in odd streets.
It is recommended to book a hotel near the attractions you plan to visit. Parking is quite expensive. Airports such as the Dulles International and Regan National are not conveniently reachable from the center of the city. Never book a hotel near these airports. Choose a hotel that is near the Capital Beltway. It is the quickest way to go around Washington DC. The streets of the district can be quite congested. Select an accommodation with easy accessibility to the Metrorail. Metrorail is Washington DC's subway system that is efficient and not so scary. The stations are scattered around the metropolis, which is a practical alternative if you plan to go sight seeing.
There are hotels that offer free shuttles that would take you to airports or metro stations. For first time visitors, it is best to choose an accommodation that is near the Metrorail or beltway. There are quite a number of reasonably priced hotels that can serve as your headquarters while visiting the city. You will definitely enjoy the city more if your hotel is located in the strategic area.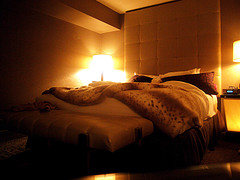 Photo by
kaysha
Many hotels have free shuttles to and from the airports and Metro stations. So, it is recommended in Washington DC to find a reasonably priced hotel in a convenient location near the Metro or the Beltway and make that your headquarters while traveling to the Nation's Capital. You will enjoy your trip much more if you leave the driving wheel to someone else. Here are some notable accommodations in the DC area.
* Washington plaza hotel – It is situated in the heart of Washington DC. It is filled with amenities like room service, lounge, gift shop and pool. The rooms are fully equipped with cable television, coffee makers and phones.
* Comfort Inn – Located outside the city where you can have easy access to some attractions. They offer breakfast, pool, picnic area, and car rental. Room service is also available.
* Econo lodge metro – This place offers award winning services and amenities like game room, guest laundry, in room movies, internet access and more.